Students meet Veteran Subtitlers
05/11/16 21:45
by Nandini Karky, Ramya Ramaswamy, Sindhuja Ganesan, Sheebha Jayaprakash and Sharan Rajan.
When you step in through a door hesitantly, for the first time, without knowing what lies on the other side, won't it be a welcome sight to see someone who has lived here and knows the place well, take your hand and guide you along the way? That's the first experience I wanted for the students of Subemy taking up the 'Tamil to English Film/TV Subtitling Course'. Most of us dream of new careers and new paths to take in our journey of life. When we do, we wish fervently for those guiding voices that talk of this new world with clarity and confidence. Hence, for the budding subtitlers of Subemy, I wished for their first learner experience to be an interaction with expert national and international subtitlers.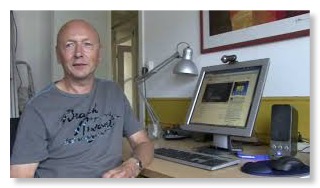 When I think of international subtitlers, the first name that comes to my mind is Bartho Kriek, my teacher, who has seen it all in this field of subtitling, with his thirty years of experience of teaching and working in the field. When I approached him with a request to talk to the students over Skype, he immediately agreed, much to my joy. Bartho brings to subtitling, an abstract and at the same time, a practical outlook. The teacher he is, he is able to rise above the technicalities of the work to perceive the all-encompassing philosophy and at the same time, connect with the students with practical guidance on how to go about, in learning this art. Felt happy to be the bridge between my teacher and my students on that day.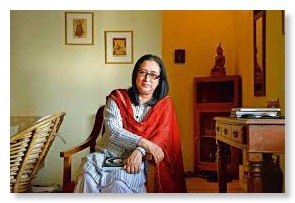 Nasreen Munni Kabir is a person who needs no introduction in the Indian film industry. Anyone who has had the pleasure of meeting her would agree that it's a true treat to converse with this versatile personality! I had contacted her to research on the history of subtitling in India, learning that she had begun her subtitling career way back in the 1970s with 'Sholay', and has worked on more than 600 films since then. Nasreen lives in London and works with UK Channel 4 and thus brings an international quality to her work on Indian films. After a couple of enlightening conversations, I asked her if it would be possible for her to address the students of Subemy through Skype. As if the universe was whispering to me that I'm on the right path, she too accepted the request and decided to come on live with the students. The generous sharing of her time and knowledge touched us immensely. Especially remarkable was the way she left no one out and made every student participate in the conversation. I feel truly fortunate to have connected with her at the right time and to have brought her wisdom to our learning.

The students of Subemy have penned their impressions on the conversation with these two veteran subtitlers. In their words…

Ramya
How does it feel to view the world of subtitling from the shoulders of the giants? Pretty awesome! That's exactly how our day was. Over a Skype call we met Nasreen Munni Kabir, a multifaceted persona - documentary filmmaker, producer, writer and subtitler, with over 600 films to her credit. In the next one-hour, we sensed several things about her: warmth, integrity, generosity and a disarming simplicity.
Kabir is a treasure house of knowledge. With her witty yet profound remarks, she made us understand the importance and responsibility of subtitles.

"Good subtitles can't save a bad film, but bad subtitles can ruin a good one."
The respect and commitment with which she carries out her work is infectious. The most important take away was: to empathize with the creators and to use the power of adding the last narrative wisely.
From translating exercises to insights into editing and timing, we enjoyed the master class on subtitling with Kabir.
Bartho Kriek, a veteran subtitler and educator… He was a delight to talk to. The second session at Subemy was very enriching. Spoonful of technical tips, a generous dose of philosophy and heaps of insights, was what our session with Bartho was made of.
Kriek explained the importance of practicing but insisted on "measured and calculated" practice sessions.
He emphasized on the philosophy of letting go, saying,
"Sometimes you have to let go of the problem… Take a step back and then you will see the answer."
Sindhuja
The Friday session was the best part of the entire week when we had two Skype sessions, one with Nasreen Ma'am and the other, with Bartho Sir. Both are experts in subtitling. At the same time, they were down to earth and gave us deep insights about subtitling. During the conversation, though both were far from us physically, they made us feel comfortable and made each one of us ask questions and interact with them. They shared some of their experiences and challenges in subtitling. Altogether, it was an unforgettable experience.
Sheebha
It was a light and feel-good day. We got the privilege to listen to veterans in the field of subtitling: Ms. Nasreen Munni Kabir and Mr. Bartho Kriek. Two people who have been travelling the journey of subtitling for years. The conversations with them were enlightening. I was admiring the clarity of thoughts Nasreen ma'am had on subtitling. She made all of us explain our reasons for choosing to take up subtitling and made us understand how we should go about in this field. She stressed throughout the conversation that subtitles were an imposition on viewers and how subtitlers should be empathetic in creating a perfect addition to the narrative and trying one's best, not to be a menace. She also told how punctuation is another important aspect. Elegance of language and timing is crucial to subtitling, she remarked. She stressed on the need to put in all the practice we can when we are learning subtitling, by saying these words that I'll remember forever:
"When it is time, there will be no time."
We gained many random tips from this conversation on the importance of condensing language, proper use of grammar and about retaining the flavor of the movie.
The next session was with Bartho Kriek from Subtitling Worldwide. He pointed out that out of relentless practice comes quality and perfection in subtitling. He remarked that people are compulsive readers. He urged us to keep on practicing timing, lest we lose the automatisms gained when learning timing. He highlighted the importance of working on multiple drafts and paying attention to minute details before the final copy goes to the cinemas. As a way of guiding us to develop the habit of working independently, Bartho rightly said,
"The more you ask for help, the more helpless you become."
Sharan
We've been extremely fortunate to get acquainted with such an esteemed veteran such as Nasreen Munni Kabir, right off the bat. Her session was widely engrossing. The wealth of knowledge she shared, based on her experience, was invaluable. Really liked her notion of keeping things as simple as possible in terms of text, so that it doesn't disrupt the flow of a film, as well enabling us to find creative solutions in rendering them. The challenge she sometimes has of working without video, when subtitling, is truly extraordinary. This emphasizes how much judgment call factors in, when it comes to timing. Not to mention, inspiring, as it proves that it can be done, and those of us who work with visuals really have it for the better. During her interactions, she treated us as peers, as opposed to students, which was a generous gesture.
Bartho's session was more on the philosophical side, which was a nice change of pace. His walkthrough about how to approach the material while working (getting back to certain beats which were problematic, after a while so that you can think clearly) is tremendously valuable (and one which is very relatable). Going by your gut appears to be one of his biggest mantras, which I hope I can do as well as he does, in the course of time.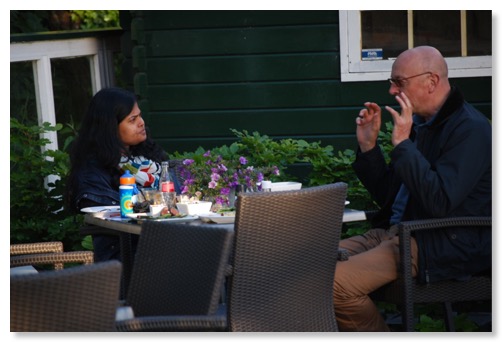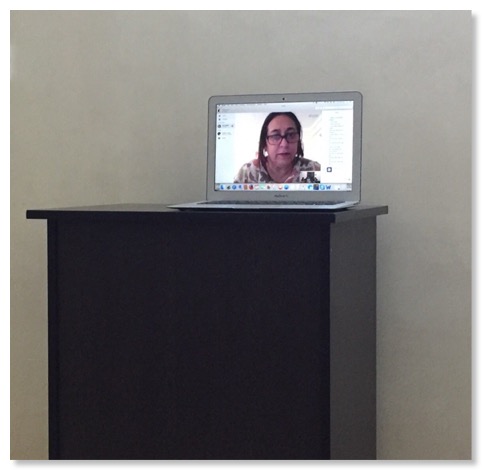 Forever grateful to the kindness of Bartho Kriek and Nasreen Munni Kabir, for making this learner experience possible. Here's wishing the seeds they have sown in the minds of these students to bloom with joy in the world of subtitling.